Published 14th March 2023
Software solutions that serve both internal teams and customers alike by improving processes and maximising income are essential for any firm small or big. In essence your employees are able to execute duties more quickly and to their satisfaction by implementing custom software solutions in their enterprise.
Innovative digital solutions and technological development are no longer just available to big businesses. A growing number of small and medium-sized firms are eager to discover new strategies for boosting their level of competition across all company phases, including production, marketing, sales, and even post-sale activities. The emphasis in the piece that follows is on what makes custom software so alluring for small businesses and explains why every company should go all out for it!
The article also lists a few advantages of custom software development for small businesses. So, let's get started!
Solution that is in Line with your Business's Specific Needs
Since every business is different, it is only natural that each has specific demands, especially when it comes to software-related problems. For instance, you are eager to develop software that provides the highest level of security, or there is a functionality issue that needs to be resolved as quickly as possible.
Therefore, in these situations, be sure to select specialised custom software for small businesses that will help you effectively address all of your software challenges and important operational requirements. Software development for small enterprises is not about just implementing a set of generic features, in contrast to off-the-shelf software.
Now, it's crucial to decide the requirements you want to satisfy. Small firms could definitely consider custom software development if there is no ready-made strategy that fits their demands.
Custom Software Development Can Lower Costs
Over time, packaged software proves to be a costly purchase. If you implement your own unique custom software solution, you only need to create the features that are essential and perfect for your company's needs.
When picking custom software solutions for your small business, you should be aware that a cheap initial cost does not guarantee that the cost won't go up in the future. A ready-made solution is frequently rented and requires monthly or yearly payments, which greatly raises its price.
Even while the process of creating custom software is more expensive and time-consuming, it offers greater long-term benefits. It is an investment that will benefit your company financially and provide you with a competitive edge as you can break even quickly with a custom built solution.
Deploy Additional Features on The Go as the Business Scales
A ready-to-use software solution frequently cannot offer complete capability, which might lead to serious issues down the road. Off-the-shelf products or software programmes could appear revolutionary at first, but they won't hold up over time.
Let's examine it carefully. Your needs increase as your firm expands and scales up. In comparison to off-the-shelf platforms, you have more possibilities of aligning and adapting with the growing business demands if you choose reputable custom software development services. Here this user-centered strategy is more adaptable and effective. These advantages are especially apparent when your software solution considers long-term gains.
Provide a Safe and Secure Operational Ecosystem
As a business, no one can afford to invest in resources that tend to acquire sensitive information about firms and customer data while also making them prone to hacker attacks year after year. Data privacy is crucial whether you work in the financial, healthcare sector or any other industry for that matter.
Because it makes use of additional tools, benefits of bespoke software are immense for small enterprises. It offers more comprehensive data protection against hacker threats. It is not accessible to the general public and is protected with encryption and unique security codes. With a customised solution, your data is under a secure lock since a bespoke software agency looks after the security of its clients' information.
In contrast to a custom solution, off-the-shelf software is for universal use and the source code is simpler to decipher.
Automation of Manual Operations and Processes
When business owners decide to grow their company and its activities, the complexity rises, making it challenging to manually manage all the new processes. Automation is required in this situation. Automating manual processes can save a lot of time and money, which eventually improves employee productivity.
For instance, employees of your organisation will have to spend a lot of time assessing product demand and inventory if you run a small business with a lot of suppliers and products. In this situation, small business software development can assist in meeting all necessary requirements in line with your business operations. Finally, it can facilitate the seamless management of the primary business process and facilitate communication and collaboration between all departments.
Provision for Continuous Support and Upkeep
When employing off-the-shelf solutions, businesses frequently become prisoners of their environment, especially when they are unable to resolve the issues on their own. A conflict-resolution process typically requires approximately 2 working days, therefore it can impact your business. Furthermore, there isn't much you can do if the solution's creator decides to stop updating and maintaining it.
Such limitations are lifted by the benefits of custom software development, enabling you to continuously enhance and scale your software programme in the desired directions. It expands and transforms in response to your company's requirements.
Additionally, you might consider using best practices for software development that offer greater data protection and long-term upkeep. Because of everything mentioned above, small firms should consider investing in custom software development.
Seamless Integration with Other Supporting Applications
Technical services are currently developing into an ecosystem that can provide the best possible user experience. According to the needs of the business, third-party software integration such as analytics plugins, payment gateways, heat map tools, and more are now included in the application. Additionally, third-party integration may be impossible with conventional software, but it is simple and effective with custom software.
Wrapping It Up
Deventure believes development of custom apps is mostly intended for certain organisational business processes. The bespoke app creation method can help you acquire exactly what you need for your business management while providing you with the newest technologies and aligning with the latest trends.
We are aware that selecting a developer is a significant decision. The search for the ideal development partner may take months. It all boils down to what software does a small business need. Additionally, the strength of your custom programme totally depends on how well it is created.
This is why it's crucial that you pick a reputable software development company that can handle your projects while staying within your budget.
In this specific scenario we at Devenutre can be your trusted custom software development partner. Connect with us to deploy a custom built solution for your enterprise.
FEATURED ARTICLES
From Firewalls to Encryption: Custom Software Solutions for Total Cybersecurity
Read more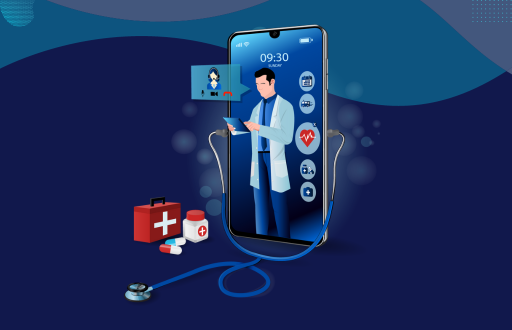 Empowering Healthcare Professionals: The Impact of Custom Software
Read more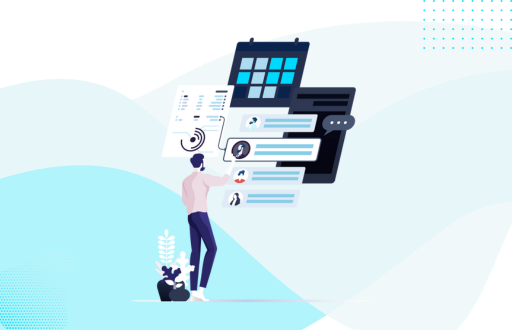 From Manual to Magical: How Custom Software Transforms Administrative Tasks
Read more
Efficiency Unleashed: Integrating Legacy Systems for Seamless Operations
Read more